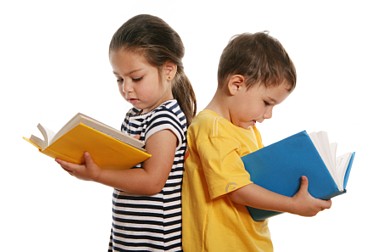 A+ Children's Reading/Activity Books
Set of 5 Books, 1 Book of Each Title
A+ Children's Interactive Books of Excellence
All Five Books Grades PreK-2 or All Five Books Grades 3-5
A+ Children's Interactive Books and CD
Click on the button above to hear the audio narration.
Educators at all levels – from elementary school to middle school to high school – are increasingly frustrated with new approaches to teaching reading. Although they are under enormous pressure to "teach to the test," show student growth, and increase test scores as mandated by local and state standards and guidelines, teachers understand that children have a multitude of learning styles. Not every child responds to the same teaching approach or to the same materials. That is why teachers are turning to the best educational children's books, children's music, and Kids' DVDs that are designed to engage children who are visual learners, auditory learners, and tactile-kinesthetic learners.
Why are these books and ancillary materials successful? They are successful because they build upon and complement one another, resulting in increased learning and higher test scores. For example, the books are written to expand vocabulary, and at the same time, they are designed to engage kids' creativity with role-playing activities. Similarly, audio books for children use the read-aloud model to instill critical listening skills. We offer the best educational children's storybook system, along with posters that depict characters in the books, that enables children to express their creativity through coloring. We also offer children's fiction books, home school books, children's coloring books, children's storybooks, and children's activity books.
Order Today! Click On the Select Options Button Under The Image.