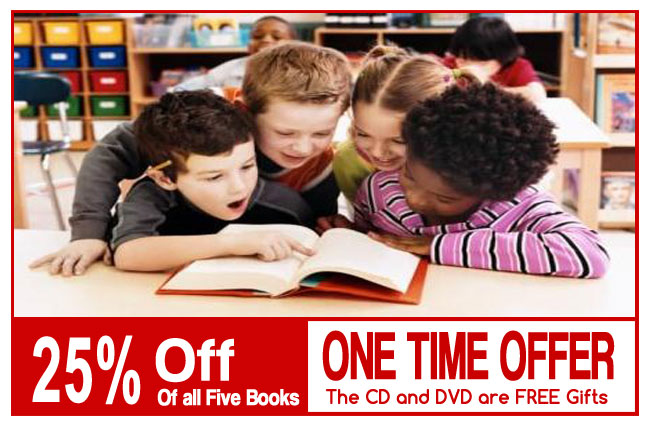 Reading children's books to our little ones is not just a responsibility but a chance to cultivate a wonderful bond between you and your kids. Oftentimes, encouraging kids to read can be challenging particularly with the presence of numerous distractions like television cartoons and virtual games.
Nevertheless, you should never be disheartened since there are a lot of resources wherein you can make a book exciting.
Form an activity page relevant to the book
A kid will feel eager to finish a children's  book if he or she is aware that a thrilling activity is waiting for him or her. The secret of making an activity page is to read the book first and then develop concepts that are related to the story. For instance, if the book is about a new chicken in a farm, why not come up with an activity page wherein a child is required to match which animals correspond to the words "meow", "oink", and "woof"? You may also make an effort in creating mazes, coloring pages, and puzzle words. If the child excellently completes an activity, you can give him in return a small prize like an ice cream, an additional TV time or perhaps a new book of his choice.
Print out illustrations to create a character puppets
With their imaginative intellects, children can truly find happiness in playing make-believe games using their toys. It is simple to transform a page character to a real toy by simply photocopying the image of the story character and then cut it into shape. After finishing the book, interact with your child in a conversation wherein you will discuss the story characters, storyline, and most importantly the moral lesson. Afterwards, allow the kid to choose which character he or she wants to have as a puppet. Other than print outs, used socks, tissue tubes, construction papers, and strings are helpful things for making creative puppets.
Produce your own decorations based on the book
It is extremely seldom for a children's books to own merchandises however you could very well produce your personal goods. You can create key chains, lanterns, pinwheels, posters, and paper arts that will represent the storyline. Ask your little one if he or she wants to become a member of your craft program. Displaying book-related decorations is an effective technique for a child to recall the stories that moved him.
Re-enact the storyline like a play
Role playing is a tested and proven approach of stimulating a young one's creativity. Not only will make reading more fun but will also be a ground for instant speech training. Let your kid pick the story character he wants to play and instruct him to deliver his lines clearly. To produce a more realistic "show", throw in some costumes which correspond to your storybook characters.
In the course of the story, try to ask questions
Reading can be communicative if you will raise questions per page. Along the lines of the narrative, don't hesitate to interact with your child by saying things like, "How many ___ are found in this page?", "Where do you reckon the character is going?", as well as "Do you think that what she did is appropriate?" These inquiries will certainly stir the interest of your young reader.
By making these ideas, anticipate that the book will leave a lasting impression in your child's heart. Click the button below to buy high quality and discounted children's books.